Welcome To The Connecticut Psychiatric Society's Website!
Dear Members,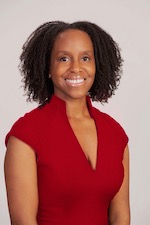 I am Dr. Tichianaa Armah, President of the Connecticut Psychiatric Society, and it gives me immense pleasure to welcome you all to our newly redesigned website. This website is designed with you, our members, in mind, providing a one-stop resource center for all your professional needs and fostering stronger connections within our community.
Our revamped website offers a wealth of resources, from the latest psychiatric research and clinical best practices to upcoming events and continuing education opportunities. We have also introduced a members-only section for networking, sharing ideas, and having meaningful discussions on pressing issues in our field. This website serves not just as a resource hub but also as a virtual meeting place where we can all connect and collaborate.
As we continue to enhance and expand our online presence, we invite you to explore, engage, and provide us with your valuable feedback. Together, we can make this website a dynamic and vital part of our Society's mission to promote excellence in psychiatric care. Here's to new beginnings and stronger connections.
Welcome!
Warm Regards,
Tichianaa Armah, M.D., President, Connecticut Psychiatric Society